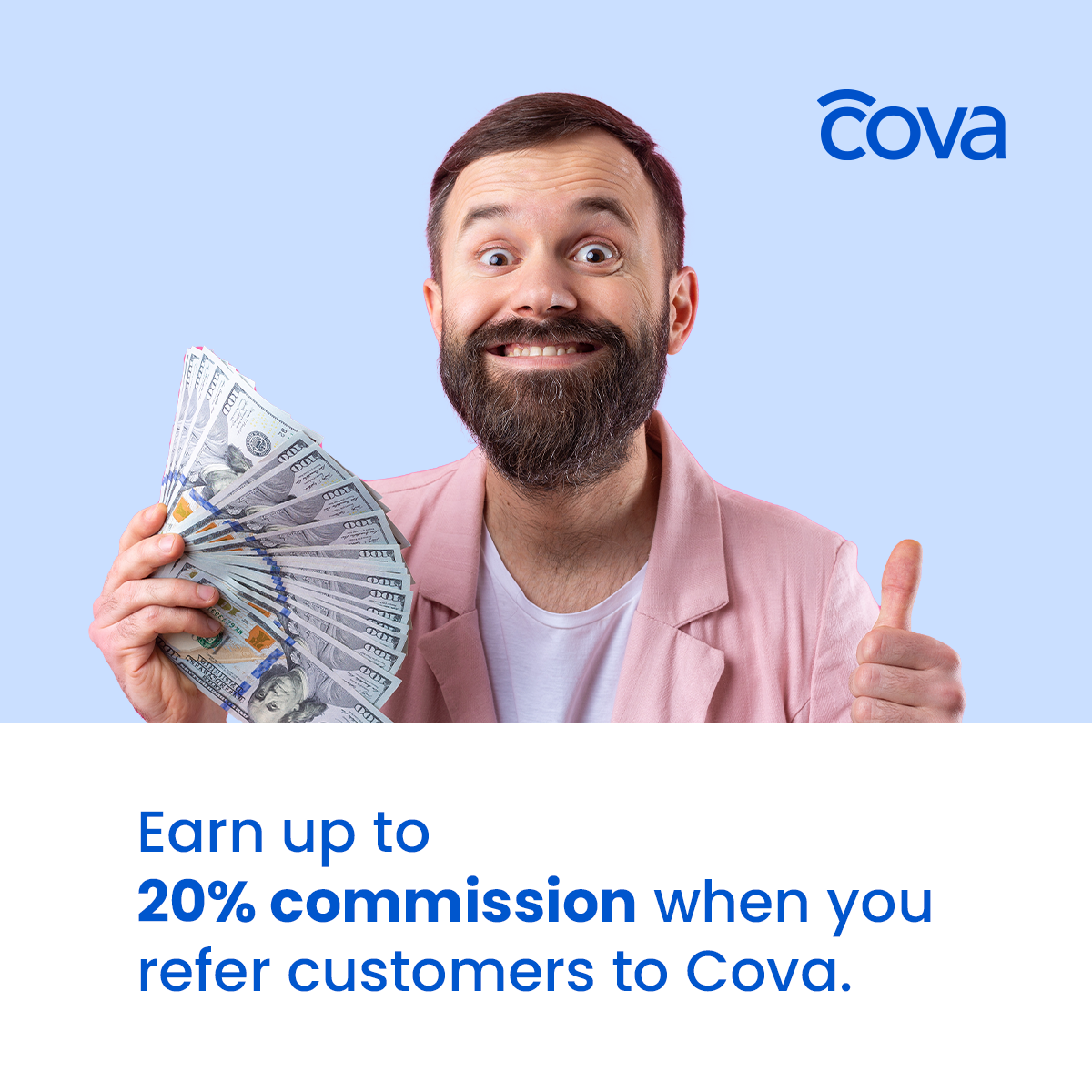 With the Cova Affiliate Program, you can earn a commission for spreading the word. It is an easy, risk-free way to earn commissions on your referrals, and it takes only a few minutes to get started.
Join Cova's Affiliate Program.
Why Become a Cova Affiliate?

💎 Stellar Product
Our product meets a critical need for tracking all forms of assets in one place and also protects users from falling into the unclaimed asset pool. Meeting this critical need means high conversion rates for our affiliates.
⚙️ Quick and easy setup
With only a few clicks, you can begin generating commissions from your website with the Cova affiliate link. In addition to providing attractive banners and text links, we have a support team available to assist you if you have any questions. Become a member today!
💰Regular payouts
You earn a commission when a new customer makes their first purchase from Cova after clicking your link. Getting your commissions is easy with us.
​​How It Works
💡Access your affiliate account: Sign up for Cova's affiliate program. After your account is approved, you will get access to affiliate text links and banners with your affiliate ID applied.
🎁 Share your affiliate link: Use your affiliate ID to refer to any Cova's page or choose one of our banners. Display the link or banner on your site, social media, or emails.
📈 Watch your commissions grow: You earn actual dollars for every new customer you refer to us. In addition, we provide real-time reporting on your earnings and regular payouts.